UK Brewers Cup Champion 2023 UKBrC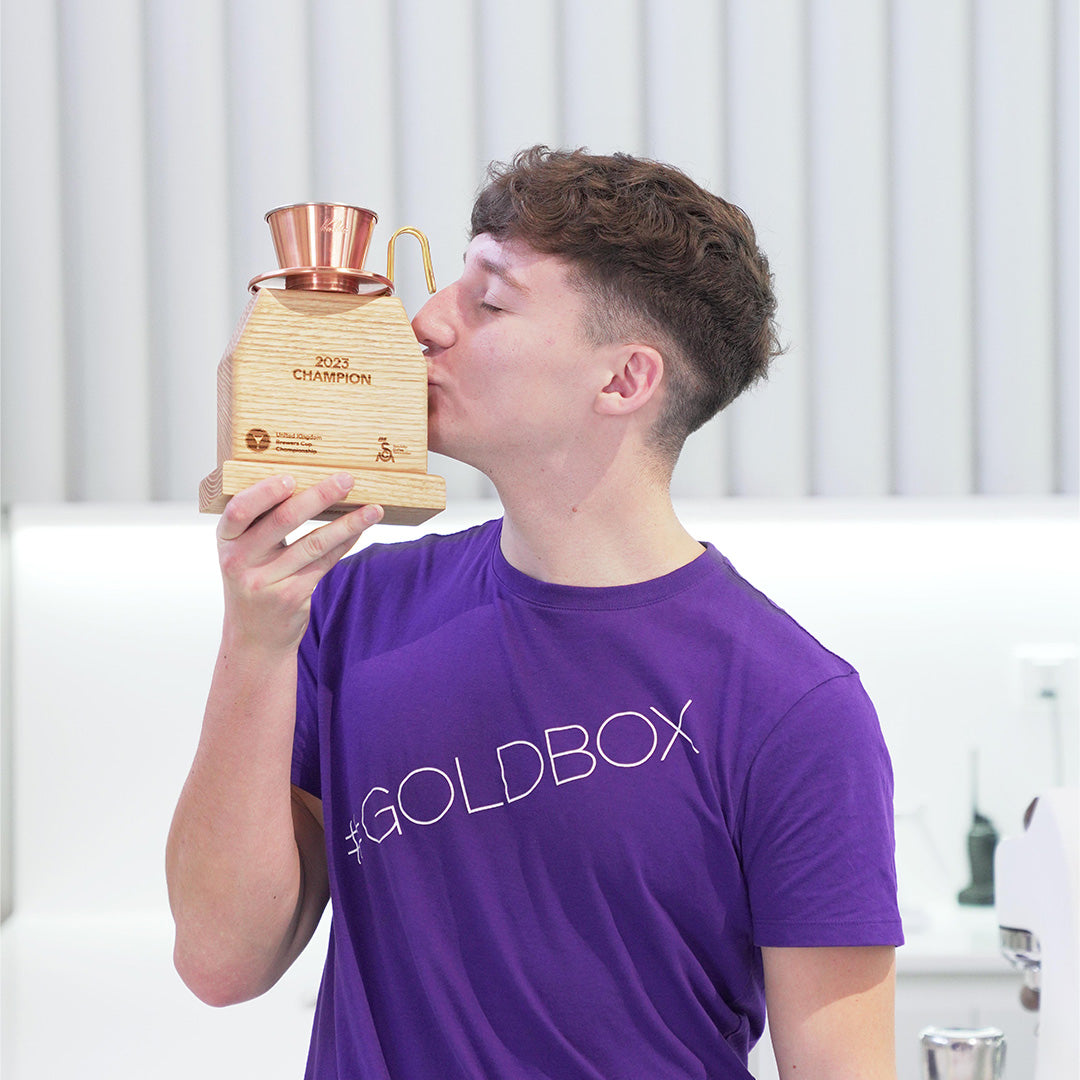 In the busy coffee scene of London, the UK Brewers Cup Championship was held in Camden at Victoria Arduino, This was Lucas first time entering a SCA Coffee Competition,  Luca took to the stage armed with a blend of two exceptional coffees, a Geisha and a Laurina sourced from Café Granja La Esperanza,  Luca's concept of blending was not only in varietal but in roast profile and grind size too.  This concept led him to claim the title of the 2023 UK Brewers Cup Champion. Let's look into the journey that propelled Luca to victory and positioned him on the world stage.
A Unique Blend for the Win:
In the fiercely competitive arena of specialty coffee, Luca Croce's journey to victory began with a daring choice of two distinct coffee varieties – a complex Geisha and juicy Laurina. The Geisha, renowned for its delicate floral notes and complexity, was complemented by the Laurina's sweet and juicy flavours. Luca's skill in blending these coffees, achieving a harmonious balance of flavors that pushed him in to first place of the competition.
Crowned 2023 UK Champion: With passion, hard work, and innovation, Luca Croce's exceptional performance impressed the judges and secured his place as the 2023 UK Brewers Cup Champion.
Stepping onto the World Stage: Luca's victory in the UK Brewers Cup Championship is not just a national accolade but a ticket to the international stage. As the UK representative, Luca Croce will now have the opportunity to compete in the prestigious World Brewers Cup Championship. This platform will allow him to showcase his talent, learn from other talented baristas, and further elevate the craft of coffee brewing on a global scale.
---